What initially started out as being a solution to simplify controlling my home theater system, Logitech Harmony ended up being an integral part of my smart home ecosystem.
The Harmony Companion consists of a remote, hub and app. I currently have three Harmony Companions and one Harmony 950 remote control I added to one of the rooms.
I became a fan of Harmony two years ago when I got tired of having to pick up 4 different remotes to go from watching TV to watching a Blu-ray.
Harmony allows you to control all of your devices via the hub. The hub has an array of IR blasters built in to it as well as two outputs for additional external blasters. You can also use these outputs to hardwire compatible devices. For example, I have a cable plugged directly into my A/V receiver. It can also control IP capable devices. These external outputs allow you to hide the hub if you want since the remote uses a radio frequency to communicate with it (doesn't need line of sight).
Once you get everything configured, you now only need one remote (and one button) to change activities. It simplifies your setup and makes it easier for guests to control things. You can also use the app on your smart phone or tablet for added functionality.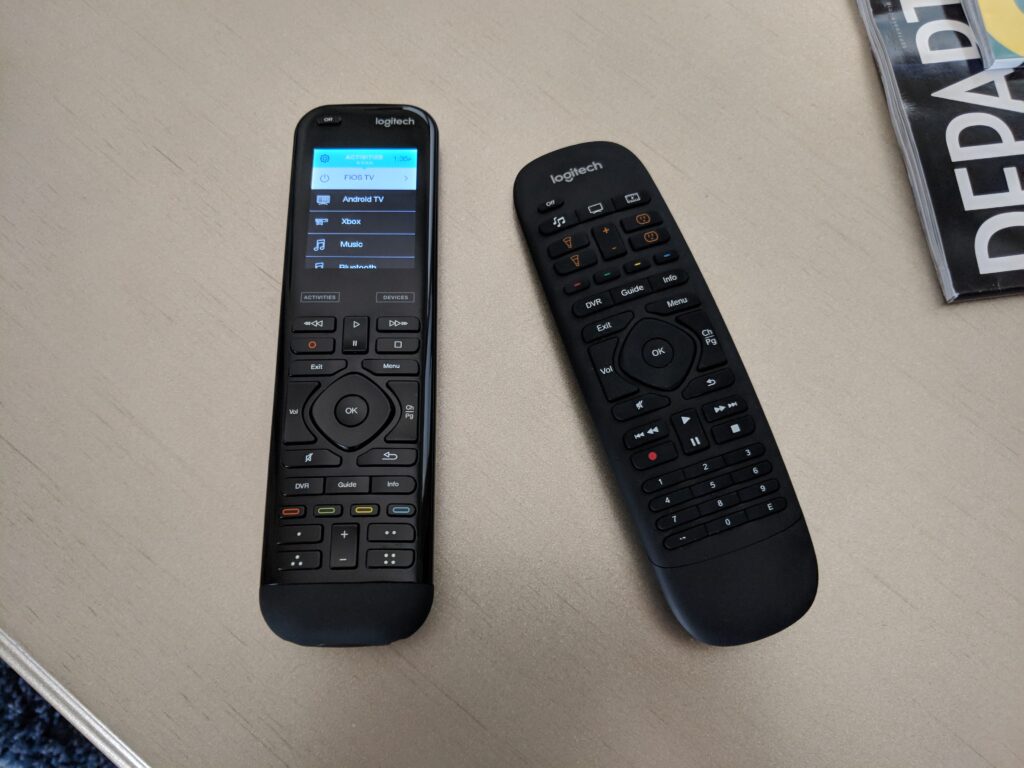 Integration
Now let's talk about how Harmony integrates with the rest of your smart devices. In my case, I've integrated it with SmartThings, Ecobee, Lutron Caseta and Google Assistant for voice control. With all of this I can use the remote to lock/unlock doors, change the temperature, turn lights or fans on and off as well as activate any custom scenes or activities.
While using Harmony to control your smart devices is cool, the ability to control Harmony using your smart devices is even cooler. For example, you can ask Google to have Harmony turn on your entertainment system and play music or turn to a specific channel and set the volume. Or you can set your evening scene in SmartThings to power off your entertainment system when going to bed.
The only negative thing I can say about Harmony at this point is the inability to use multiple hubs with Google Assistant. However, I'm optimistic that this will be resolved sometime in the future.