While there are many options for smart home lightning, I still think Lutron Caseta provides the best solution.
One of my first smart home purchases was a LIFX WiFi bulb. When I was able to turn a floor lamp on and off using either my Logitech Harmony remote or with my voice through Google Home, this really opened my eyes to the endless possibilities of DIY home automation.
In addition to controlling all of your interior and exterior lights, you can also control fans or pretty much everything that's wired to a wall switch.
Leaving all things "smart" out of this system, just the looks of these switches and wall plates as well as the graceful dimming they perform makes it worth a look.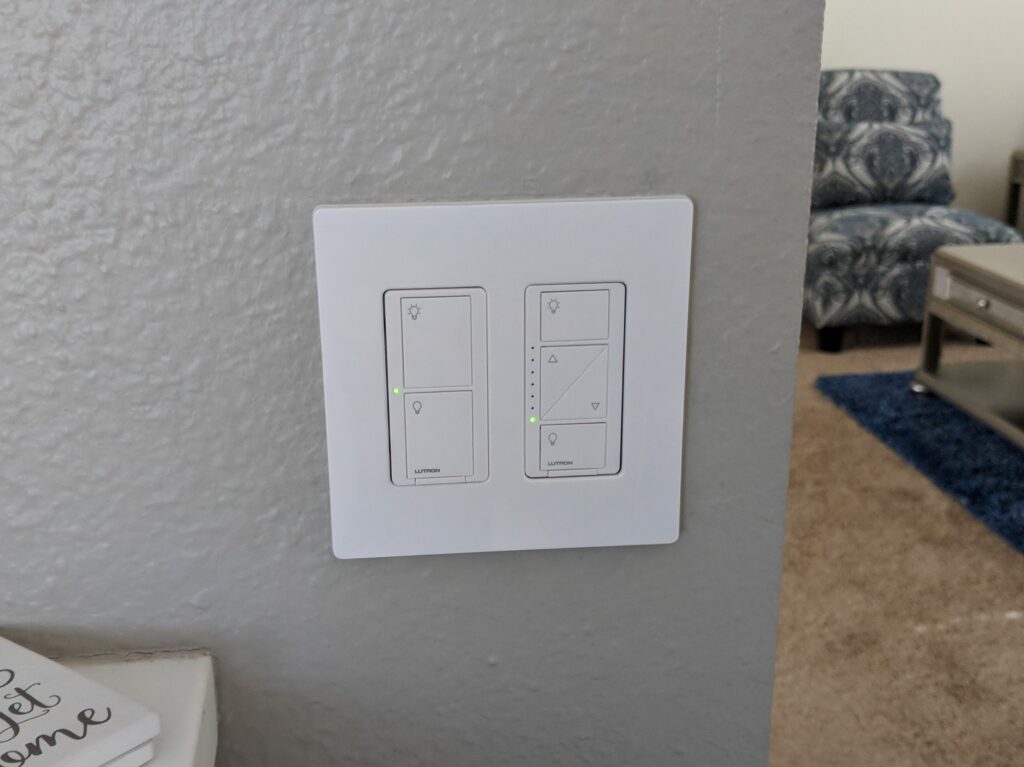 Caseta requires their own hub using a proprietary wireless technology to communicate with the switches. The hub not only allows you to control your switches through their impressive app, it also allows you to integrate your devices and scenes with what ever smart home system you may have as well as voice assistants and more.
In my setup, I've integrated Caseta with my SmartThings system, Logitech Harmony and Google Assistant. The most common way we control the lights and fans in my home is either through Harmony remotes or our voices using Google Home devices. And you can always use the actual switches themselves.
All in all, I currently have over 20 switches controlling all of my lights and ceiling fans. This gives me the ability to create scenes – one of my favorite things about smart lighting. For example, you can launch the "evening" scene by using your voice, phone, tablet or remote and this will turn on, off and set specific dimming levels to every light around the house.
Another cool feature is the what you can do with your smart home hub. One example is during the middle of the night, I have a setting where the lights in the nursery turn on when one of the security system motion sensors is triggered. Doing so creates a path of light to prevent me from tripping on anything while carrying the baby to change her diaper. All of this without having to flip any switches.
The possibilities really are endless as to what you can do with Lutron Caseta in your smart home.