When it comes to smart locks, you can retrofit your existing deadbolt or completely replace it. The Schlage Connect (and Sense) line of locks are definitely a good choice.
While it wasn't the only reason, I ended up going with Schlage Connect to match the existing style and finish of the hardware on my doors. These locks integrate with multiple smart home and voice assistant options. In my case, I've connected it to my SmartThings system and from there I can control it via my phone or tablet, Google Home and Logitech Harmony (the last two for locking only).
Installation was pretty straight forward. One nifty feature that you won't get with some products is a tapered edge at the end of the deadbolt. This is helpful for doors that don't perfectly align when closed. One of my doors had this issue and a retrofit smart lock just wouldn't have worked without this.
One simple feature the Schlage has as a deterrent is a built-in tamper alarm. This loud siren is triggered when too many wrong codes are entered or it there is any aggressive movement by someone trying to force the door open. If you happen to have have SmartThings, this alarm will also send you a notification and can be used to trigger other actions, like an actual security alarm.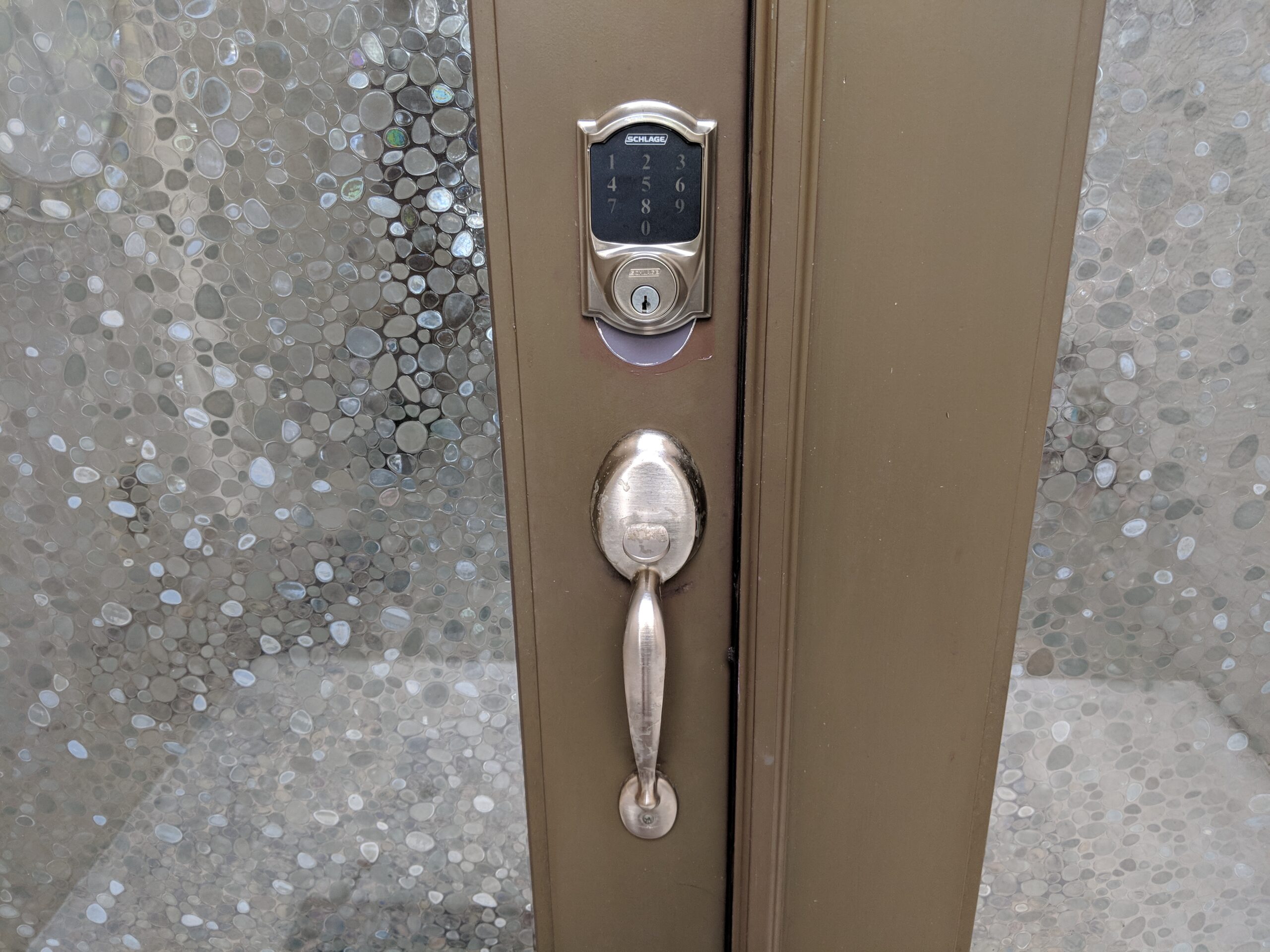 A couple other cool features are the fingerprint resistant illuminated touchscreen and the ability to re-key the lock to match your other Schlage locks. You know, in case you still have someone who just wants to use a key but don't want to hassle with multiple keys for your house.
Ultimately, this is a solid smart home addition that can match the fit and finish of your current décor.