When it comes to seafood, St. Petersburg has no shortage of options. But not all seafood restaurants are created equally. If you're in the mood for fresh seafood in a relaxed atmosphere, look no further than Mullet's Fish Camp.
Nestled just south of downtown St. Petersburg, Mullet's Fish Camp is the perfect spot to enjoy a delicious meal. Whether you're a seafood lover or just looking for something new, Mullet's Fish Camp has something for everyone. In this post, we'll dive into everything you need to know about Mullet's and why it's a must-visit restaurant in St. Petersburg.
Ambience
Mullet's Fish Camp is an unassuming, casual seafood restaurant that is half inside, and maybe more than half outside. The atmosphere is relaxed, laidback, and perfect for a casual dining experience with friends and family.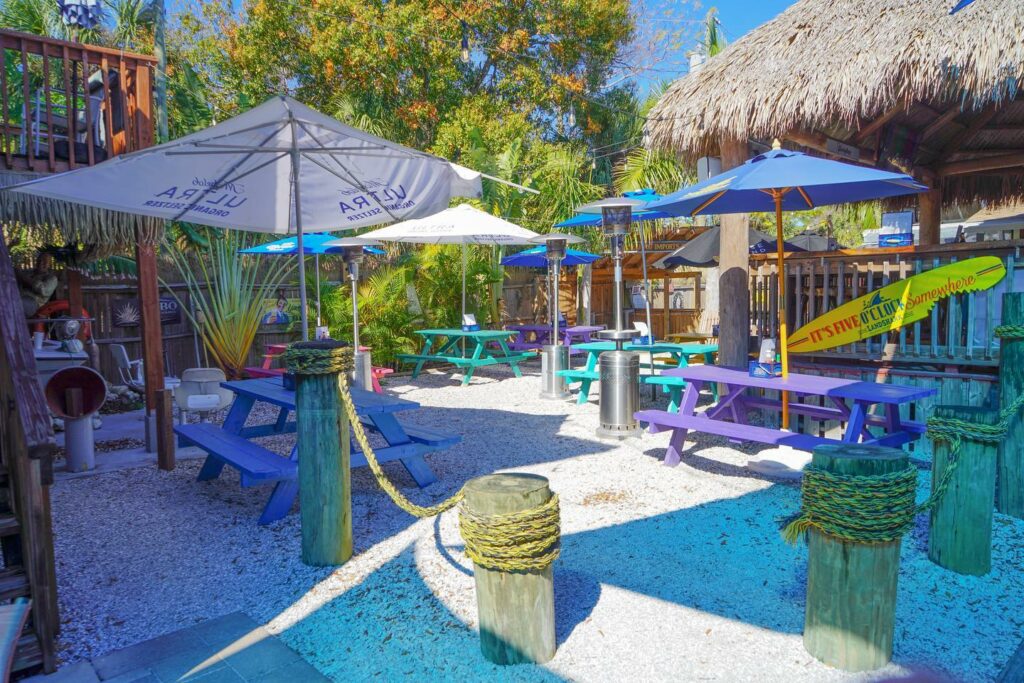 Menu
The menu at Mullet's Fish Camp is focused on fresh seafood. Everything is locally sourced and prepared to order. The menu features everything from multiple fish dishes where you can choose multiple was to have it prepared, to unexpected delights like the signature smoked wings which are amazing. I would also recommend trying the smoked fish spread, quite tasty.
I personally have had the grouper sandwich as well as the Kenny Powers. The latter consists of 1/2 lb. of peel and eat shrimp stuffed into a fresh brioche bun with lettuce, tomato, onion, pickles, crisp apple, and crunchy bacon and topped with their house made Dirté sauce. It's epic.
For non-seafood people, they have plenty of land lover as well as vegetarian options.
Drinks
Mullet's Fish Camp has a great selection of draft and canned beer. They also offer a decent wine list, and some solid signature cocktails, making it an all-around great spot for an evening out with friends.
Service
The service at Mullet's Fish Camp is on point, and the staff members are incredibly friendly, attentive, and knowledgeable about the menu items and drink offerings.
Conclusion
Overall, if you find yourself in St. Petersburg and are looking for a seafood restaurant with a fun, relaxed atmosphere and delicious dishes, then Mullet's Fish Camp is the place to be. The restaurant is perfect for locals and tourists alike. With its exciting menu, tasty drink offerings, and excellent service, Mullet's Fish Camp is among St. Petersburg's top seafood dining experiences.
Mullet's Fish Camp is located at 3901 6th Street South, St. Petersburg, FL 33705 and their phone number is (727) 205-6313.