The DJI Mini 2 is one of the smallest drones from the world's most popular drone manufacturers, DJI. This tiny drone fits in the palm of your hand and offers a variety of features that are perfect for newbies and amateur drone pilots. If you're looking for an affordable, easy-to-use, and yet high-quality drone, then the DJI Mini 2 might be the one for you.
In this review, I will dive into the DJI Mini 2, covering everything from its design, camera, battery, features, and more, to help you decide whether or not it's the right drone for you. So, let's get started.
Design
If you're looking for a lightweight and compact drone, then the DJI Mini 2 is the perfect choice. It weighs only 249 grams, making it easy to carry around in your backpack. The drone has foldable arms and propellers, which means you can pack it away easily.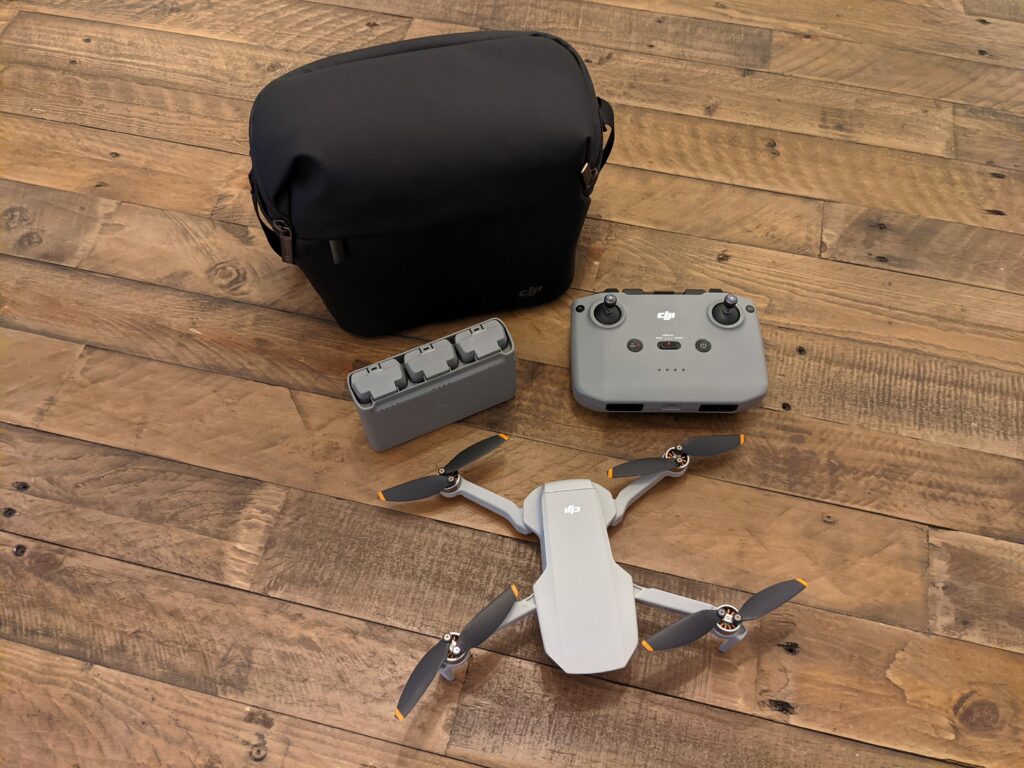 Camera
Despite its small size, the DJI Mini 2 sports a high-quality camera that can capture 4K/60fps videos and 12MP photos. The camera offers advanced features such as HDR video, which provides more vivid colors and greater contrasts. The drone also features a three-axis motorized gimbal that offers a stable image and smooth movements.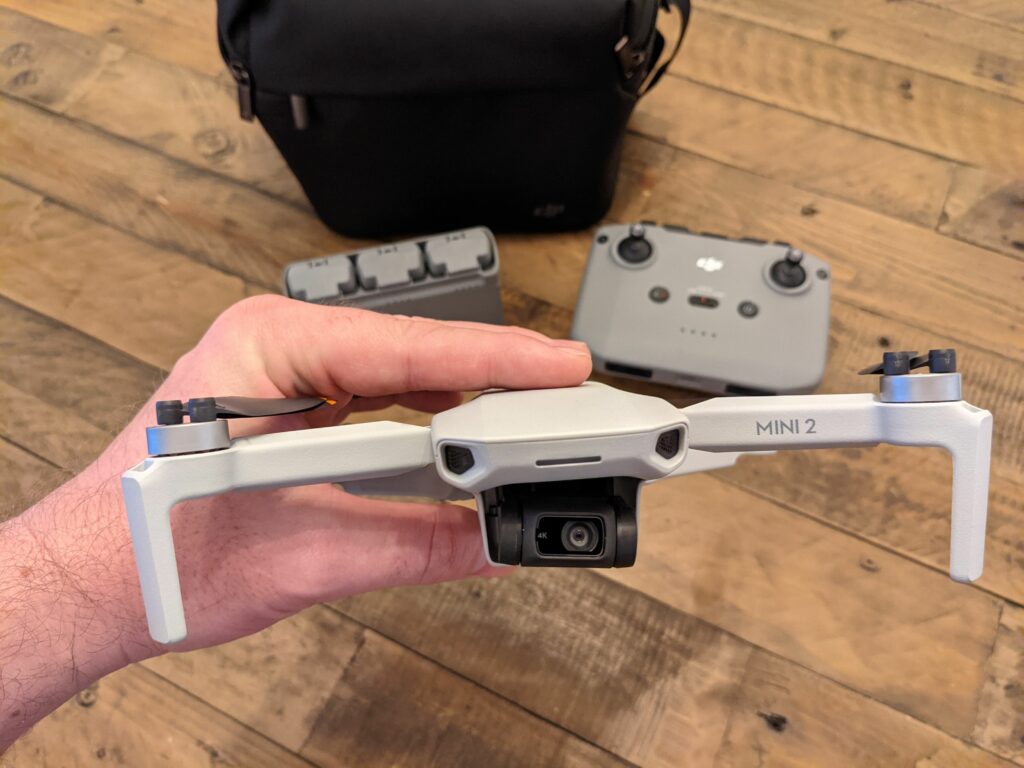 Battery
The DJI Mini 2 comes with a 2,250 mAh battery, which offers around 31 minutes of flight time on a single charge. The battery is also interchangeable, which means you can swap it with a spare one to extend the flight time. You can also charge the battery via USB-C, which is a great alternative to a specialized charger.
Features
The DJI Mini 2 offers a range of features, including GPS positioning, altitude hold, and a return-to-home function. The drone also has a maximum transmission range of up to 10 km, which provides a strong and stable connection to your smartphone. Additionally, the drone features QuickShot modes, allowing you to capture cinematic footage with just a tap on your screen.
Price
The DJI Mini 2's price is quite reasonable, considering the features it offers. It retails for $449, which makes it an affordable option for those who are just starting in the world of drones. The Fly More Combo adds a shoulder bag, two additional batteries, two-way charging hub, 18W USB charger, two extra pairs of propellers and retails for $599.
Conclusion
After owning the DJI Mini 2, I can confidently say that this tiny drone is perfect for anyone who's looking for a high-quality drone at an affordable price point. Not only does it offer advanced features, but it's also easy to use and carry around. The DJI Mini 2 might be the perfect choice for anyone interested in aerial photography or videography. Get yourself a DJI Mini 2 today and take your drone flying experience to the next level.
I hope you found this review helpful. If you have any questions, feel free to reach out to me on social media. And be sure to check out my other reviews here. Thanks for reading!